MY KITCHEN  ·  YOUR TABLE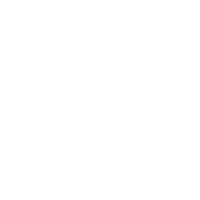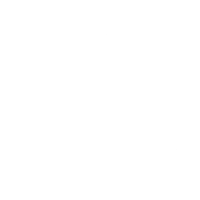 Weekday Meal Planning Done
Monthly Take & Bake Meals
We have your delicious solution to everyday hectic. Are you tired of typical carryout but still in need of convenience? Are you looking to replace gut-busting dinner with a prepared, tasty, from-scratch meal? We are stocking our cases with a selection of crafted meals and sides for one or for the entire family. And, to make your experience fresh and fun, we frequently rotate the menu and create a unique twist. We recently kicked off monthly rotating meal specials that highlight female culinary pioneers. No franchise food here–just inspired food with a twist. Download our reheat instructions for take & bake meals.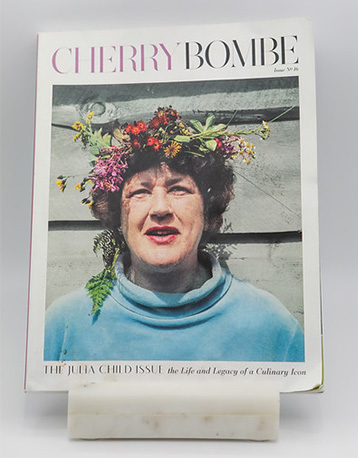 Femme Fatale of Food May
Julia Child 1912-2004
What can be said that hasn't been said about the legendary Julia Child? As a child, I remember watching her practical culinary instruction and fun-loving chatter on her PBS series. I looked up to her as a culinary inspiration ever since, even naming my first born, Julia. She is credited for introducing French cuisine to America and making it much more approachable to folks on this side of the pond. I highly encourage folks to try some of her lesser-known recipes in her debut cookbook, the double-volume Mastering the Art of French Cooking. While some are daunting, it contains some real gems. I am grateful to own a first edition of this legendary compilation, and my (pictured) second volume is signed by Simone Beck, who co-authored this with Julia Child.
A couple of lesser-known fun facts about JC- She became interested in food while living in China, working as a spy. Her last meal before her death at 91 was a homemade French onion soup. Lastly, and my favorite, she credited her long life to "red meat and gin."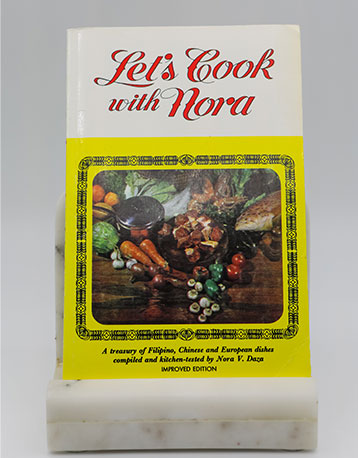 Femme Fatale of Food June
Nora Daza 1928 – 2013
Sweet, sour, and salty. The combination of these three bold flavors is commonly used to describe Filipino cuisine. Not only does Filipino food taste amazing, but the presentation of this island cuisine is also pretty special too.
Nora Daza was a culinary icon and world-famous Filipino chef. She starred in many television and radio cooking shows and was the author of six cookbooks. Her cooking experience included Filipino cuisine, French, Chinese, Spanish, and American cuisine. Her highly anticipated first restaurant opened in Manila and spotlighted French cuisine. Seven years later, she introduced the French to Filipino food by opening the first restaurant of its kind in Paris. She gave her eldest son the responsibility of running this restaurant, Aux Iles Phillippines, at 22. Nora continued to pioneer the field and headed to the United States in 1975 to open the first Filipino fine-dining restaurant in Manhattan. Some of Nora's children got bit by the culinary bug too. One of her sons, Chef Sandy Daz, is a famous chef in his own right, and after working in her mother's restaurants for many years, her daughter, Nina, became editor of Appetite magazine. Fun Facts about Nora- "Let's Cook with Nora" was a popular wedding and shower gift for many Filipino newlyweds from the 1960s-1980s. "Let's Cook with Nora" came out in 1965 and is still considered one of the best-documented recipe collections of Filipino recipes Skilled in the kitchen and in her studies, Nora obtained her Master of Science in Restaurant Management from Cornell University 1956.

Special Meals for Special Occasions
Presenting Chef Deb's creative culinary outlet for your non-everyday occasions. Check back often for her takes on classic favorites or for innovative masterpieces that will keep you and your guests hungry for more.

SUNDAY FUNDAY AT THE SHAM SHACK
Sunday May 21st, 9am - 12pm
Featuring our build-your-own Sunday Funday Brunch Pop-Up exclusively at The Sham Shack. All items are priced at just $16 each and served hot and ready to enjoy. Must place order ahead online, the deadline for ordering is May 18th!
hit 'Select' below to pre-order your brunch and reserve your May 21st pickup timeslot.
Brunch Menu
Order by May 18th
Each Item $16
Shrimp & Grits w. Smoky Bacon
Low and slow-cooked stone ground white grits, cast iron skillet seared large shrimp, all tossed with a fennel potlikker. A true harmony of flavors.
Corned Beef & Redskin Potato Hash
Local favorite Sy Ginsberg corned beef with smashed red skin potatoes, julienned onions, fresh ground black pepper, topped with white cheddar cheese and scallions.
Deep Dish Phyllo Quiche w. Mixed Greens Salad
Delicious Spring quiche filled with eggs, cream, tomato, leek, and goat cheese in a phyllo crust served with a refreshing mixed greens salad.
Hearty Buttermilk Biscuits and Sausage Gravy
House-made fluffy biscuits smothered with local brand Rinaldi rich, creamy sausage gravy.
Loaded Bagel w. Lox, Schmear & More
Loaded New York Bagel Co. bagel with lox, schmear & more served with a mixed greens salad
Avocado Multigrain Toast
Rising Stars Bakery multigrain toast topped with avocado, poached egg, pickled red onions, and microgreens

Crowd-Pleasing Celebration Special
Pickup Fridays & Saturdays, June 2nd - August 5th
Have a graduate in the house? Let us do the cooking so you can focus on the party (and have a clean kitchen)!
Our complete celebration menu comes perfectly packaged in foil pans, ready to heat and serve. These pans fit in four standard disposable metal chafing dishes. Are you ready to enjoy the party and celebrate your graduate?
Hit 'Select' below to pre-order your celebration spread and reserve your Friday or Saturday pickup timeslot at The Sham Shack. 7 days' advanced notice is required.
Celebration Menu
$750 Feeds 50 People
$1400 Feeds 100 People
Redskin and Bacon Potato Salad
Summertime favorite! Smashed redskin potatoes, bell peppers, celery, mustard, chives, and bacon
Tangy Cabbage Slaw
House slaw with creamy cider vinaigrette, celery seeds, and scallions
Creamy Macaroni & Cheese
Rich and creamy. White cheddar, yellow cheddar, and parmesan combined with buttery pasta noodles
Slow Cooked Baked Beans
Barbecue style beans w. sauteed green peppers, onions, bacon, and brown sugar
French Onion Roast Beef Sliders
Slow roasted beef and caramelized onion sliders topped w.swiss and horsey sauce served on slider buns
Deconstructed Mexican-Style Street Corn
Charred corn kernels tossed with cilantro, lime zest, spices and cotija cheese.
Add your email to our announcements list to be notified when we post new menus and featured specials!