MY KITCHEN  ·  YOUR TABLE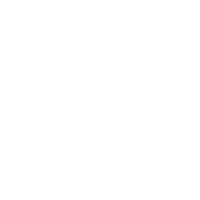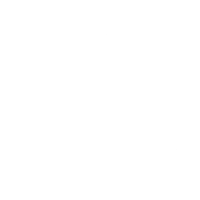 Weekday Meal Planning Done
Monthly Take & Bake Meals
We have your delicious solution to everyday hectic. Are you tired of typical carryout but still in need of convenience? Are you looking to replace gut-busting dinner with a prepared, tasty, from-scratch meal? We are stocking our cases with a selection of crafted meals and sides for one or for the entire family. And, to make your experience fresh and fun, we frequently rotate the menu and create a unique twist. We recently kicked off monthly rotating meal specials that highlight female culinary pioneers. No franchise food here–just inspired food with a twist.
Delivery now available for the Greater Rochester Area on Tuesdays and Thursdays. Please leave a cooler on your porch and your meals will be delivered between 1pm – 5pm, ready to heat and serve. Download our reheat instructions for take & bake meals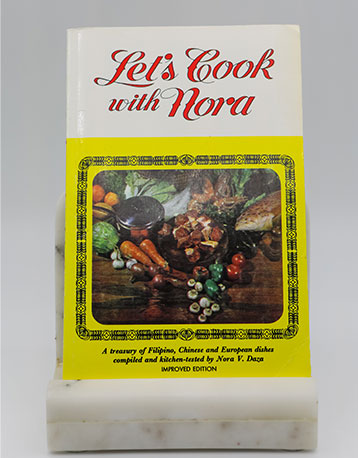 Femme Fatale of Food
Nora Daza 1928-2013
Sweet, sour, and salty. The combination of these three bold flavors is commonly used to describe Filipino cuisine. Not only does Filipino food taste amazing, but the presentation of this island cuisine is also pretty special too.
Nora Daza was a culinary icon and world-famous Filipino chef. She starred in many television and radio cooking shows and was the author of six cookbooks. Her cooking experience not only included Filipino cuisine, but French, Chinese, Spanish and American as well. Her highly anticipated first restaurant opened in Manila and spotlighted French cuisine. Seven years later she introduced the French to Filipino food by opening the first restaurant of its kind in Paris. She gave her eldest son the responsibility of running this restaurant, Aux Iles Phillippines at the young age of 22. Nora continued to be a pioneer in the field and headed to the United States in 1975 to open the first Filipino fine-dining restaurant in Manhattan. Some of Nora's children got bit by the culinary bug too. One of her sons, Chef Sandy Daz, is a famous chef in his own right, and after working in her mother's restaurants for many years, her daughter, Nina became editor of Appetite magazine. Fun Facts about Nora- "Let's Cook with Nora" was a popular wedding and shower gift for many Filipino newlyweds from the 1960's-1980's. "Let's Cook with Nora" came out in 1965 and is still considered one of the best-documented recipe collections of Filipino recipes Skilled in the kitchen, and in her studies, Nora obtained her Master of Science in Restaurant Management from Cornell University in 1956.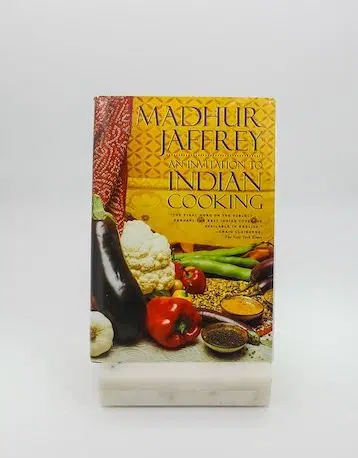 Femme Fatale of Food
Madhur Jaffrey 1933 – 
Madhur Jaffrey is an Indian-born British-American who is credited for bringing Indian cuisine to the Western Hemisphere. She is a professional actress, food and travel writer, tv personality and James Beard award-winning cookbook author. Despite never cooking as a child while growing up in Delhi, she became an iconic Chef, who introduced many to the luring flavor profiles of this type of cuisine.
I admit some of my first flavor experiences with Indian cuisine were discovered pouring over Jaffrey's first cookbook, An Invitation to Indian Cooking, published in 1973. I found this cookbook at an estate sale in Grosse Pointe and was entranced by the stylish and fascinating woman surrounded by vegetables on the cover. During the late 60's/early 70's time period, Jaffrey lived in New York City, and there were no good Indian restaurants. According to her, "the only good Indian food in New York was at Indian people's houses". Now New York city is home to over 500 Indian restaurants, including Semma, the only Indian restaurant in the Us to win a Michelin star. We have to thank Madhur Jaffrey for this explosion of Indian food, as she is often credited for first introducing Americans to authentic Indian food.
Fun facts about Madur- She was a disc jockey on All Indian Radio, she calls herself "the original Spice Girl" jokingly, and still currently resides in Manhattan. The 50th Anniversary Edition of "An Invitation to Indian Cooking" was released this summer.

MONTHLY TAKE & BAKE DINNERS
Culinary delights meet dietary restrictions in perfect harmony! Once per month we dedicate our kitchen to prepare this special gluten-free meal only. Two soups, two entrees, and special gluten-free maker feature to choose from. An ingredient list and cooking instructions will be provided.

SEPTEMBER 21st & SEPTEMBER 22nd
Pre-order for pick up at Side Dish September 21st or September 22nd between 11 am – 4 pm — $ 5 Porch delivery on September 21st only.
Our Gluten-Free LOCAL Maker for September – The Real Renee. Free samples of next month's LOCAL GF maker, Sprout Bake, are included in every order.
OCTOBER 19th & OCTOBER 20th
Pre-order for pick up at Side Dish October 19th or October 20th between 11 am – 4 pm  — $ 5 Porch delivery on October 19th only.
Our Gluten-Free LOCAL Maker for October – Sprout Bake. Free samples from next month's LOCAL GF maker, Oui Pastry, are included in every order.
Pork Chili Verde
Tender pieces of roasted pork, bathed in a rich, flavorful green charred chili and tomatillo sauce. (lightly spiced). Served w. Corn Tortillas. Sold by the Quart
Curried Butternut Squash Soup
Locally grown butternut squash roasted and pureed w. coconut cream, curry, ginger, chili-garlic, turmeric, maple syrup. Garnished w. side of Pepitas. Rich, subtly spiced, silky smooth. Perfect for a fall day! Sold by the Quart
Oven Baked Whitefish or Walleye
Lightly breaded with GF panko and baked Lake Superior Whitefish or Walleye, depending on supplier availability, wild rice pilaf w. Butternut squash, and roasted carrots
Creole Jambalaya
Family Favorite! Tender pieces of chicken, sausage, and shrimp, cooked in a rich chicken stock with rice, celery, tomatoes, onions, bell peppers and herbs.
Chive Crackers
Our Gluten-Free LOCAL Maker of the September - The Real Renee. Check her out at www.therealrenee.com Add on some of her Good Housekeeping Best Snack Award-Winning Chive Crackers $9
Creamy Chicken and Wild Rice Soup
Comforting soup made with a chicken broth base, wild rice, mushrooms, carrots, onions and celery. Sold by the Quart
Lentil Sausage Potato Soup
French green lentils slowly cooked in chicken stock, with potatoes, ground Italian sausage, carrots, celery, onions, herbes. Finished with red wine vinegar and parmesan cheese. Sold by the Quart
Shepherd's Pie
Comfort food classic! Savory ground beef filling, beef gravy loaded with carrots, peas, and onion, topped with creamy cheddar mashed Yukon gold potatoes.
Chicken and Quinoa Stir Fry w. Rainbow Veggie Bowls
Grilled chicken, rainbow vegetables (broccoli, bell peppers, carrots, green beans, red onions), and quinoa stir "fried" in a tamari-ginger sauce.
Frozen Muffin Batter
Our Gluten-Free LOCAL Maker of the October: Sprout Bake. Take and bake frozen batters made with sprouted, gluten-free oat flour, sprouted almond butter, and wholesome veggies. Check them out at www.sproutbake.com. Add a tub of Sprout Bake frozen batter to make delicious muffins or yummy bread for your fall mornings! Sweet Potato Cinnamon w/Chocolate Chips Frozen Muffin Batter $10

Add your email to our announcements list to be notified when we post new menus and featured specials!